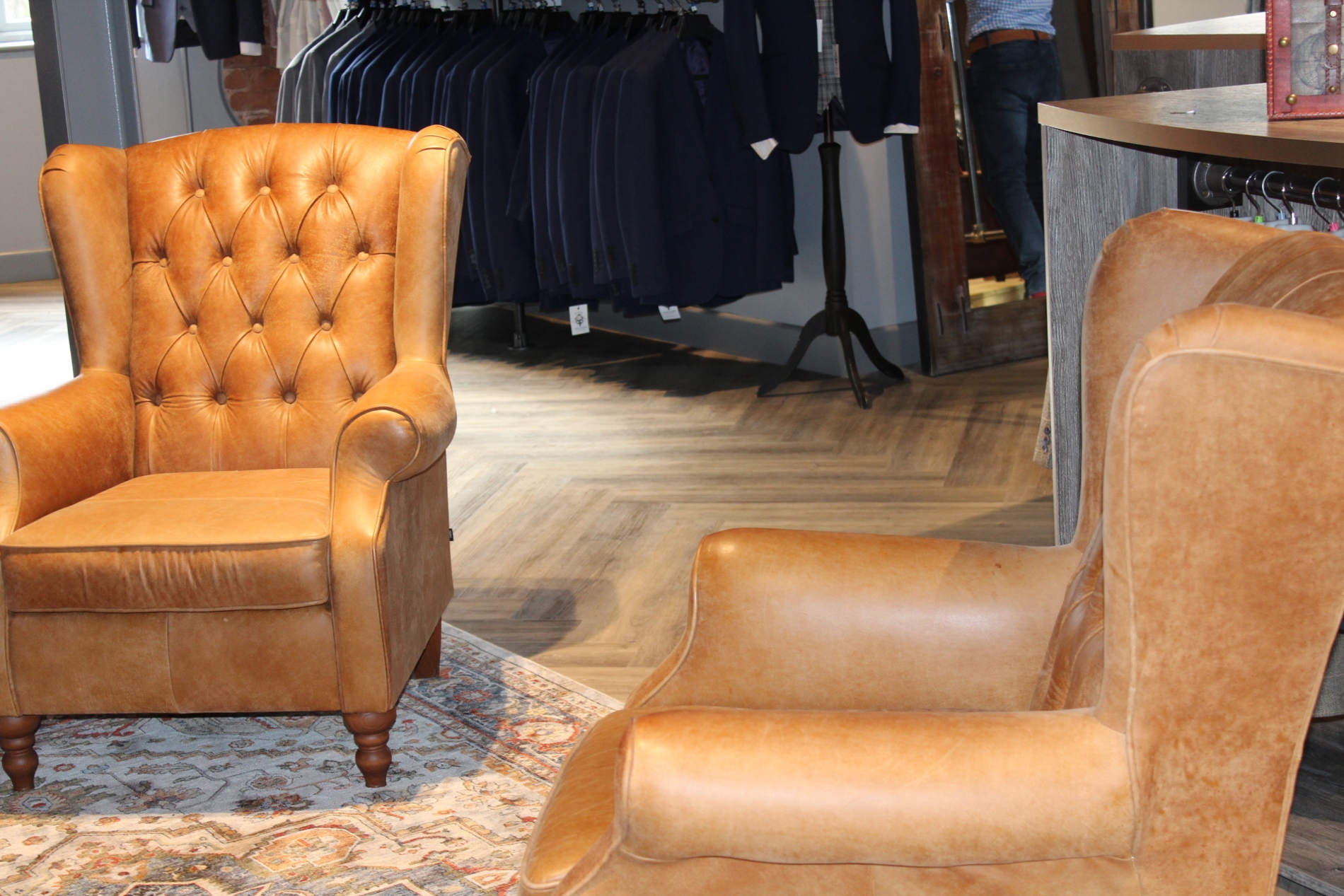 Welcome to our new flagship Cleckheaton store!
27/02/2023
Joshua Adams Menswear is delighted to welcome you to our new flagship Cleckheaton store!

As of Saturday 25th February, the brand-new home of Cleckheaton-based Joshua Adams Menswear is 18-22 Market Street, Cleckheaton, BD19 5AJ, a space to be incredibly proud of.

The business firmly believes in its roots of seamlessly managing wedding parties and offering the best possible service to every customer, treating every individual as 'someone special' whatever they are buying, hiring, or simply browsing.

The store showcases everything aspirational in menswear today, maintaining the focus on suiting and weddings, with a good choice of casual clothing now in store for everyday needs. Joshua Adams features brands such as House Of Cavani, Marc Darcy, Skopes, Ted Baker, and many more . The store continues to work with the best suppliers in the industry, enabling confidence in the supply chain to fulfil customer promises, and exceed expectations. At a time when many local businesses are downsizing and tightening their belts, this store is seizing the opportunity of change, with nineteen changing rooms, allowing more parties to be serviced at peak times, alongside increased staffing. There is a larger shopfloor for more menswear choices and a viewing station showcasing the preparation work and seamstress skills with full visibility. The site comprises over 4400 square feet of retail and workshop space for alterations over two floors, all in elegant, yet comfortable surroundings.



The business is continuing to grow with a sharp increase in demand over 2022, this is continuing into 2023. Owner Stephanie Norris said of the high aspirations of the business,
"We know our customers have high expectations and we aim to be the best menswear wedding retailer in Yorkshire, our brand name synonymous with service and quality. We have worked with WILLOW PROPERTIES (YORKSHIRE) LIMITED to create the stunning new store, they are THE name in property investment in the West Yorkshire area, the developers of Victoria Court in Cleckheaton, Prashad Indian vegetarian restaurant in Drighlington, Grand Cru in Birkenshaw, and many more elegant premises in the West Yorkshire region."

Joshua Adams has, once again, been nominated for an I Do Magazine Ltd award for 2023, after winning 'Menswear Retailer' in the 2022 awards for the Yorkshire area through customer voting, and the achievement of 'Finalist' status at the prestigious Drapers Independent awards for 2022, was a huge accolade for the business, illustrating significant growth in the market.

The contact emails, socials, web, and telephone numbers will all remain the same, just the physical address has changed as above. The store is open six days a week, pay a visit you won't be disappointed, what a coup for Cleckheaton.