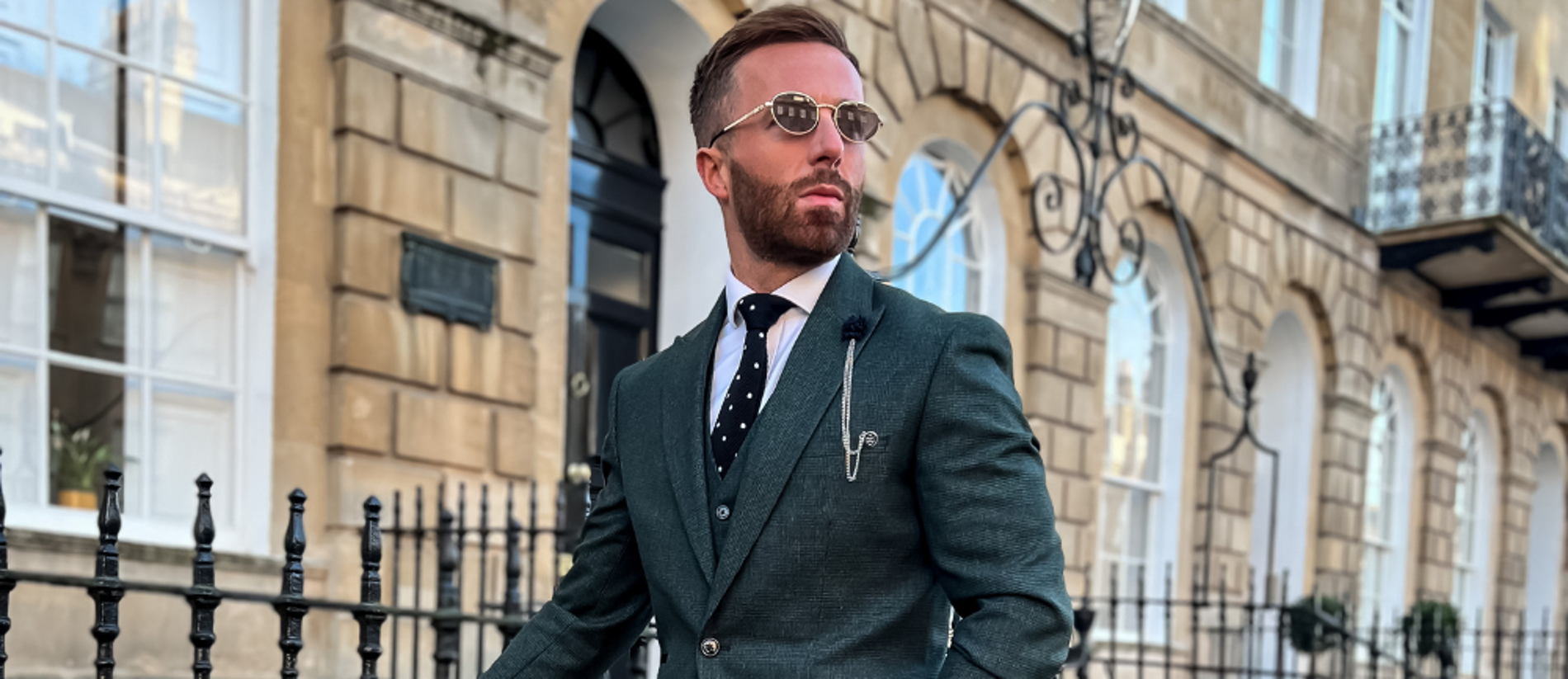 Trending Suits For Summer 2022
When it comes to suiting, making an impact is key.
09/04/2022
Impact can be created in a variety of ways, a pop of colour, the perfect fit and cut or luxurious material can all add the 'wow factor' to any ensemble.
The suit needs to be appropriate to the event and as we head for summer, it's time to consider the occasions we'll be attending this year. The Randox Grand National is being held at Aintree Racecourse this weekend, the ladies proclaim their style with hats and handbags, but for the gents a velvet jacket, or a colourful tie says all that needs to be said. This year we've seen a huge increase in the popularity of navy checks for the races. The popular Navy Edinson check by Marc Darcy is creating a stir this year for racegoers, with its slim fit and four button cuffs.
Proving popular for weddings this year, our customers can't get enough of the Cavani Olive Caridi which is wedding-ready with a shirt and tie or perfect for autumn days out with a rollneck knit. Either way, it's definitely a hit this season for those looking to turn heads.
Standard prom wear is a black suit, the Skopes Milan tailored suit fits the bill perfectly with its slim fit and extensive range of sizes, this is a staple for every wardrobe. Or for those looking to stand out from the crowd, the Marc Darcy Simon jacket with velvet tux lapel exudes the confidence of a prom-goer who knows their own style, Afterall everyone wants to be remembered for all the right reasons at prom!
Whatever your style, wear your choice with confidence for maximum impact. Joshua Adams stores in both Cleckheaton and Ilkley will have something to suit, alongside the advice and alterations you expect from the specialists at Joshua Adams Menswear.