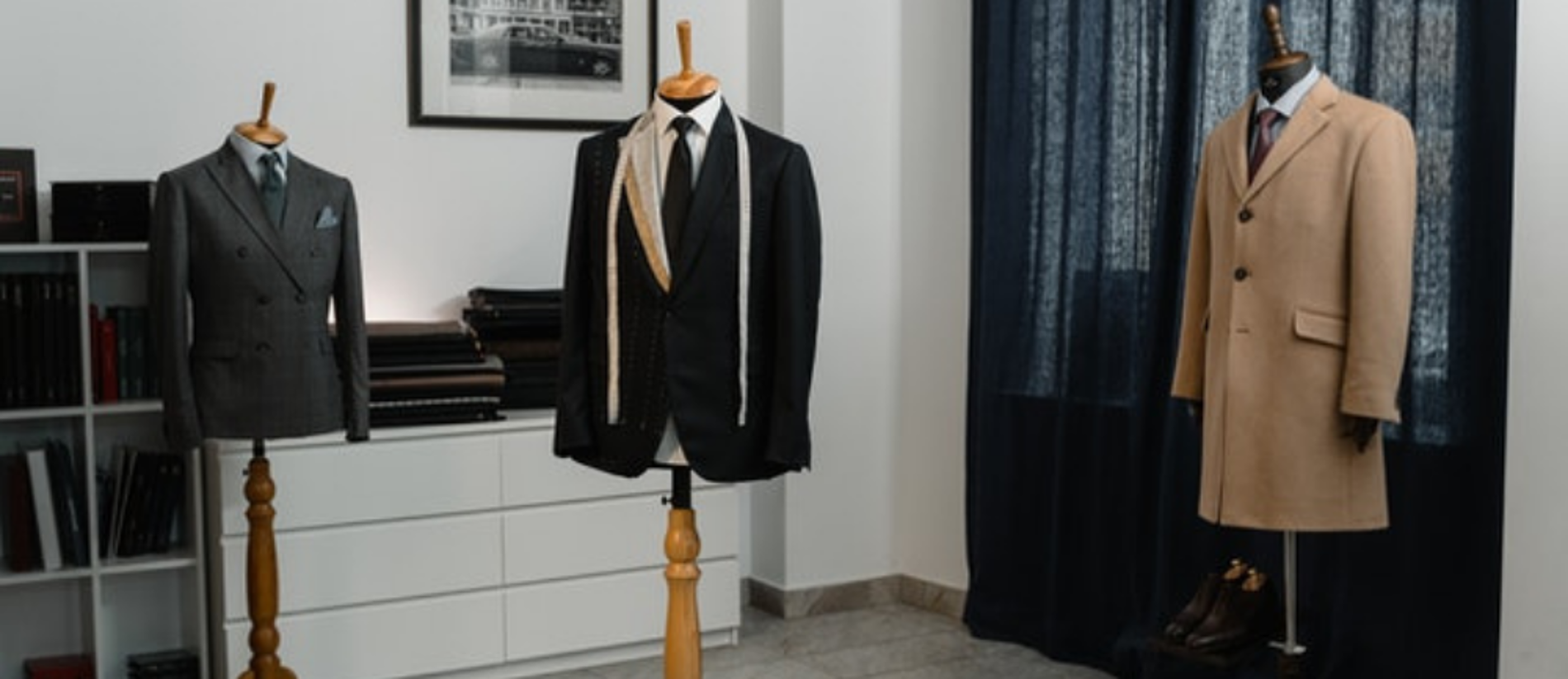 Men's Fashion Through The Ages.
Men's fashion endures the ages, altering with a theme, or current trend, but none the less an investment, a timeless classic.
18/01/2022
Through time, men's style staples have remained, unlike women's fashion which changes each season, womenswear is a faster moving, often throwaway affair - men's fashion endures the ages, altering with a theme, or current trend, but none the less an investment, a timeless classic.
Menswear has altered through the decades with durability of material, and styling, a subtle fit to enhance a man's shape and in some cases an improvement in quality too ensures all the difference to the overall effect, fit and style achieved.

Pieces of menswear set to stand the test of time include the dinner suit, the overcoat and denim jeans, plus many more.

The Dinner Suit characterised by James Bond, as completing the wardrobe to ensure suave sophistication. The dinner jacket was born through a need for wealthy gentlemen to change for dinner following a full day of grubby activities on their estate. The dinner suit, AKA the tuxedo in the United States, gives little room for expression of personality, perhaps a velvet collar, accompanied by a colourful bow tie or handkerchief, the aim is to show wealth and conformity.

The Overcoat is traditionally a knee-length coat made from wool or a cashmere blend. A tailored piece facilitating a luxurious finish, complementing the overall look, and providing the warmth required for a deep winter. The overcoat dates to 1772 and has endured various guises since this time. Winston Churchill is often pictured in memorabilia with an overcoat and top hat to give the impression of power and confidence.

Jeans were the creation of Jacob Davis in the nineteenth century, initially they were created as a work garment, the purpose was durability of use, he riveted the stress points for extra strength, alongside sturdy cloth to handle the daily work of the American railroad workers, miners and lumbermen. He partnered with Levi Strauss in 1873 to mass produce the item, which originally consisted of just one pocket and braces for utility. An item that has truly stood the test of time, Jeans are the centrepiece of many styles, in whatever guise they will always remain current.

A person's style is individual to them, it expresses their personality. They should look comfortable in their choice of attire, Prince Harry is always casually elegant and confident in his softly tailored jackets and bespoke suits, he manages to express his own personality whilst remaining appropriate to the situation.

Acknowledgements to
Icons of Men's Style – Josh Sims